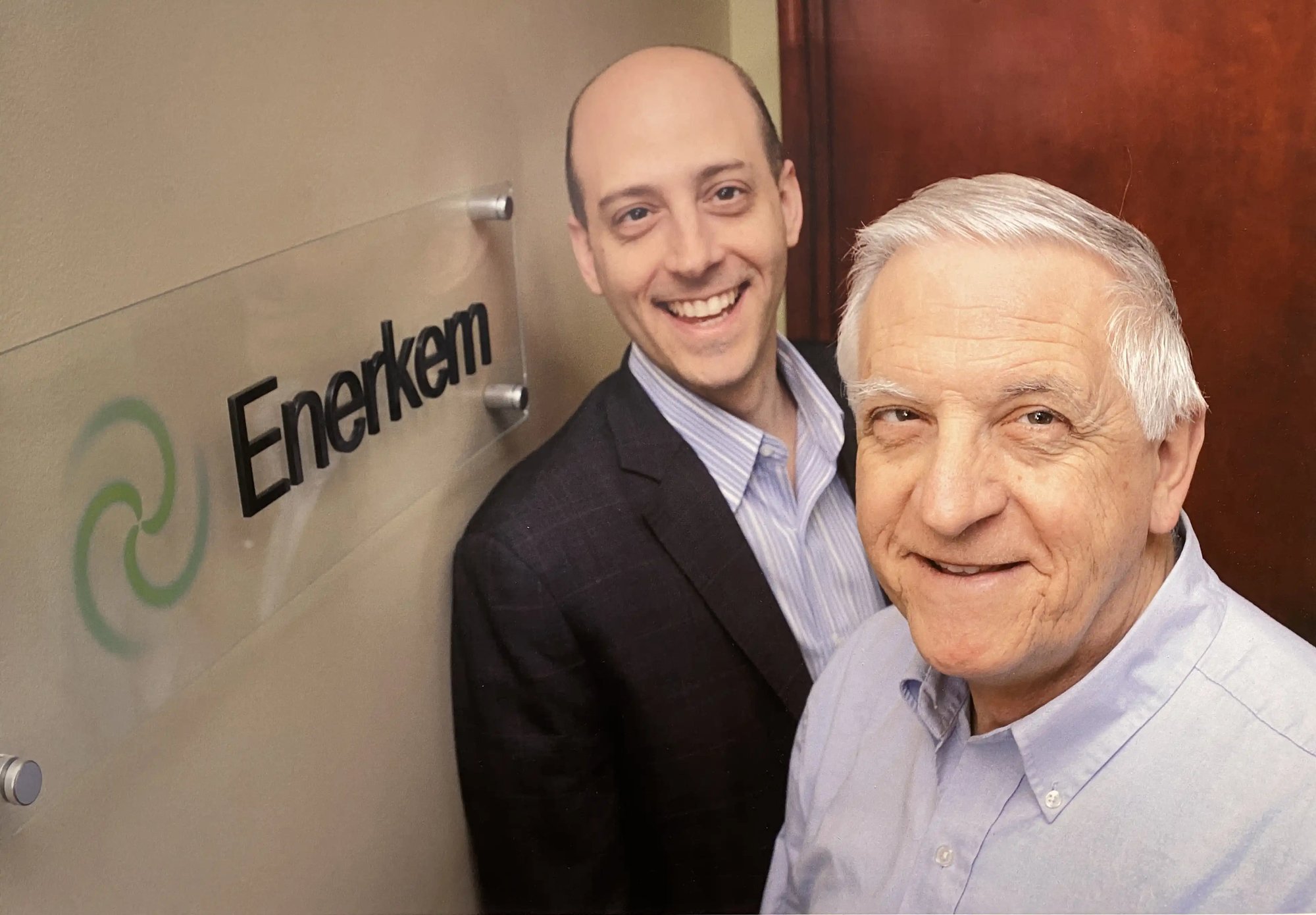 It all started with a desire to do better
A revolutionary idea to turn trash into green gold
Founded in 2000, Enerkem is the result of a desire to produce biofuels and value-added products from otherwise wasted materials.
Partners we worked with on this project:



The visionaries who started it all
Our technology was initially inspired by the research and development on gasification of waste materials and syngas conditioning led by Esteban Chornet, Professor Emeritus at the Université de Sherbrooke (Québec, Canada). Professor Chornet and his son Vincent saw the opportunity to further develop this revolutionary technology and bring it to the market by creating Enerkem.
2000

Enerkem is born

Esteban and Vincent Chornet launch Enerkem Inc. At the time, Enerkem lives in a lab at the University of Sherbrooke where its founders are conducting research.

2003

Sherbrooke pilot installation

A complete working installation is launched in Sherbrooke, Québec, Canada to allow Enerkem to test its technology in a pilot facility supporting the design of the full scale model.

2009

Westbury's beginnings with syngas

Enerkem launches its new Westbury facility which starts producing synthetic gas. Another step forward in scaling and industrializing the process and technology.

2011 - 2012

Westbury moves to methanol and ethanol production

Enerkem's Westbury facility is updated to produce methanol in 2011 and then ethanol in 2012, demonstrating the adaptability of our approach.

2014

Enerkem Alberta Biofuels is inaugurated

Enerkem inaugurates its first-of-a-kind waste-to-fuel commercial plant in Edmonton, Alberta, Canada.



2016

A world's first

Enerkem Alberta Biofuels becomes the world's first commercial scale biorefinery producing advanced bio and circular methanol from non-recyclable waste.

2017

Enerkem Alberta Biofuels produces ethanol

Enerkem launches the commercial production of cellulosic ethanol. It achieves the lowest carbon intensity to date from the B.C. government, and receives U.S. Environmental Protection Agency (EPA) approval for ethanol sales in the United States.

2020

Strategic partnership is announced for Varennes Carbon Recycling

Enerkem, along with Shell, Suncor and Proman with support of Québec and Canada, announce the construction of the Varennes Carbon Recycling (VCR) plant. The facility will produce biofuels and circular chemicals made from non-recyclable waste and biomass residues.

2022

Ecoplanta selected by EU Innovation Fund

Joint project between Repsol and Enerkem, Ecoplanta was recognized for its highly innovative technology and stands out for its contribution to climate change mitigation, making it worthy of the European Commission's support from among the over 300 projects submitted through the Innovation Fund.

Today


Enerkem's technology deploying around the world

The Enerkem Team works with partners around the globe to develop new biorefinery projects to meet the needs of hard-to-abate sectors.